How to Exaggerate your Sales in this Digital Era?
Join me in this Free Training Program which may help you to revamp your selling skill & invent the New Ways of Selling in this Fast Changing World.
Old methods bring old results. If you want to succeed in life, you have to keep on learning & take actions. The program is designed to cover all the aspects of Sales on Macro-Level to brush-up your Sales skills and identify the new methods that can bring exeptional results. 
Benefits of Trainings
Train your employees & teams to get innumerous gains. Find below some of the benefits:
The program will be helpful for Sales Professionals who are either directly involved in sales or managing their teams. The free session is for:
Sales Executives
Business Development Executives
Sale Managers
Major Account Managers
Key Account Managers
National Account Managers
Global Accounts Manager
Strategic Account Managers
Channel Sales Managers
Entrepreneurs
Business Owners
Team Leaders & Managers
Sales leaders and more.
Understanding of Sales – a New Prespective

Understand your customer's Psychology
How to plan as Effective Sales Person
Target Planning & Achieving
New Sales Approach in this Digital World
Using Digital Tech Tools to make life easier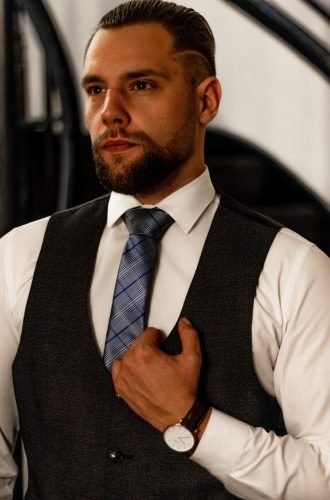 Business Transformation Leader | IT Guru | Robotic & Automation Expert | IoT | RPA | Innovator | Trainer & Coach
He is a compassionate transformation leader and coach having over two decades of experience Sales & Marketing Experience fused with core technical & training skills. He have worked with technology giants like Canon, TVS, HCL & others at various levels.
I've had a very satisfying journey so far and achieved many awards, certifications & recognition at various position from various institutions at National & International level.
Technical by heart and problem solving attitude be it on professional or personal level has made me what I am today. I believe that it is the time to pay back to society and share my knowledge & experience.
The Cool Guru is a Brand under the Organization named Intellect Technolab.
Head - Enterprise & Government Business- TVS Electronics Ltd.
Business Head at TVS Electronics Ltd. handling Enterprise & Governement Business. The profile includes direct selling to Strategic Key Customer & indirect selling through channel partners.
Maketing Manager- Canon India Pvt.Ltd.
Retained the No.1 position in A3 MFD segments. Handling Marketing, Product Plannng, New Lauches at various National & International Platforms for Imaging Products
Training Manager - Canon India Pvt.Ltd.
Sales & Product training to Direct Sales force & Channel Partner all across India for Imaging Products.
Learn from our Pratical Experiences.
Only those who walked the path can show you the right way.
The clock is ticking
Take the action and register yourself for the Free Training Session